Who Is Phil?
A degreed, professional engineer having employment history with a few consulting firms - some large, some not-so-large, as well as a county Department of Public Works.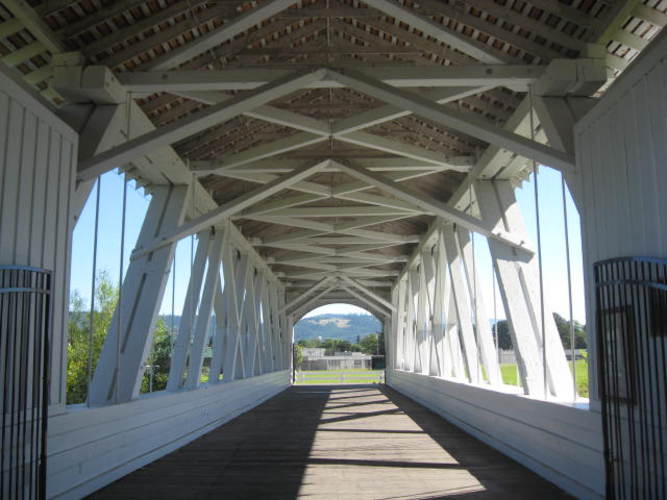 I have been blessed to have worked on some of the largest, more complex bridges, and some of the smallest. But my enthusiasm is most keen when challenged with work on any type of historic structure. And covered bridges are a passion - the Federal Highway Administration hired me to prepare the Covered Bridge Manual - an oft-cited reference for engineers and contractors as well as lay people enamored with these fascinating vestiges of days gone by.
Few match my enthusiasm when speaking to an audience - I was once identified by a following speaker as a "hummingbird on crack cocaine." In addition to project experience, I have unusual experience that includes various laboratory and field research projects and have taught graduate level college courses.
Recent Projects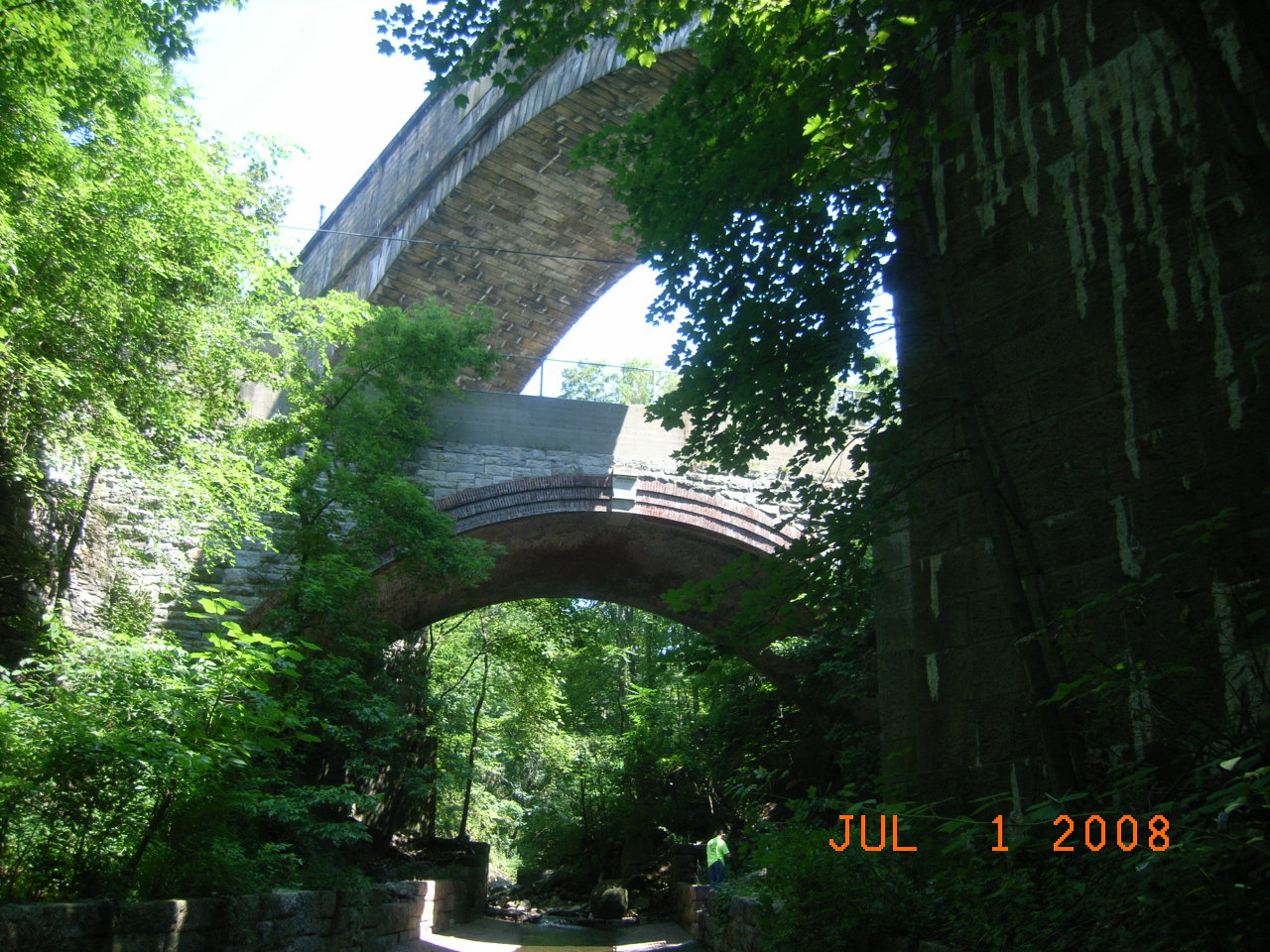 Summary of recent work assignments demonstrating variety of experience:
Bartonsville, VT Covered Bridge Replacement; world's longest single-span supported by Town lattice trusses
Rehabilitation of the 1839 Double-arch Bridge at Ossining, NY; supports Old Croton Aqueduct over the Sing Sing Kill via 500 ft long stone structure
NYSDOT Bridge Inspection program; project manager, team leader, quality control engineer - hundreds of bridges
Double-track RR Project, Albany to Schenectady, NY; inspection, evaluation, report prep, and repair scheme identification - multiple bridges from early 1900s
Cheshire Stone Arch, Keene, NH - longest extant stone arch in NH, built 1846; Evaluation, report prep, and repair schemes
Dutchess Rail Trail, Dutchess Co., NY; rehabilitation of multiple bridges/culverts; design of replacement pedestrian bridges
Replica Timber Aqueduct - Erie Canal over Nine Mile Creek at Camillus, NY; first replica aqueduct in USA to transport recreational boat traffic
Whipple Truss over the Normans Kill, Albany, NY; evaluation of one of the few extant cast and wrought-iron bowstring trusses built 1867
Washington Park Pedestrian Bridge, Albany, NY; evaluation of unique cast and wrought-iron arched lattice trusses, built 1876
Why Hire Phil?
Having been raised on a dairy farm where one learns to fix almost anything or do without, and being the first in the family to attend college, my career philosophy has always been focused on practical, cost-conscious solutions.
Thinking out-of-the-box is one of hallmarks for which I am known. And having worked on an extreme variety of bridges alone or as part of larger transportation projects, in addition to many buildings, I have encountered almost any circumstance one might in the business.
Further, with experience in the public sector as well as consulting firms, I long ago learned the need to listen to you, the client - whoever you may be - another consultant, an owner, contractor, or governmental entity. Together we discuss and decide how I can best assist you and then proceed to complete the mission.
Available Services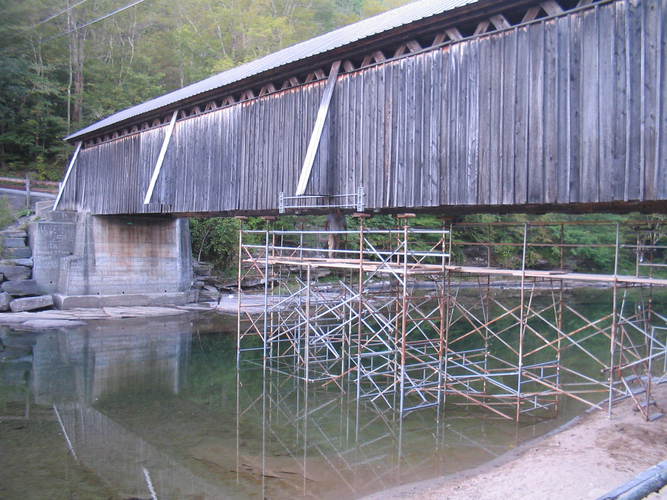 I work as a sole practitioner offering specialty consulting services. My clients have been local government agencies, other consulting firms, contractors, owners, and private individuals.
A Consultant to all:
Consultants
Contractors
Owners
Agencies
Individuals
Inspection, evaluation, recommendations, rehabilitation, replacement, new:
All things, covered bridges
Timber framed/supported structures
All things, all bridges
Also:
Value engineering
Peer review
Quality reviews
Services Less Commonly Available from the Competition:
Team/individual technical training re topics noted above
New/young staff training to help them learn about the business of engineering (this information is not taught in normal Bachelor's or Master's programs) via a course titled: "The Business of Consulting Engineering - 101 and Early Career Guidance"
Mentoring
Geographic Reach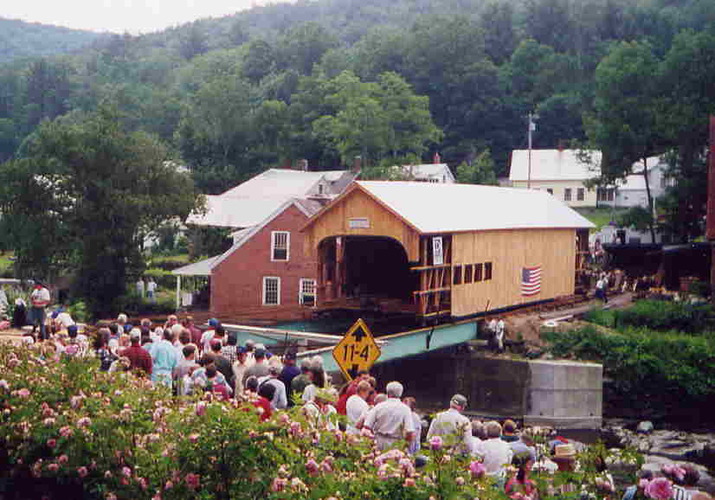 Residing in New York State for over 25 years, I have worked primarily on projects in New York, New Jersey, Vermont, New Hampshire, Connecticut and Maine. I have also worked on some projects in Oregon, Kentucky, Delaware and Rhode Island.
During the first 15 years of my career with a nationally prominent bridge engineering firm, I worked on projects across the United States. And it was during that period that I first became involved with large timber warehouses from World War II – the precursor of my extended work with timber.
During the past 20 years, I have become very involved in stone masonry substructures and arches across New York and New England.
Professional Status and Recognition
I am currently registered as a professional engineer in the following states: NY, PA, VT, NH, NJ, DE, RI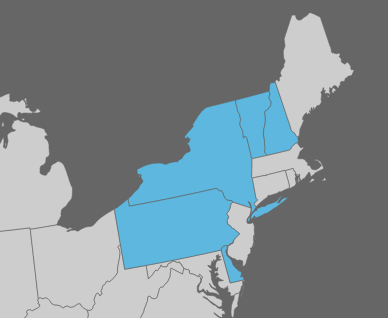 Attained Fellow grade within the American Society of Civil Engineers and was awarded a life-time membership
Past Chair and Member, ASCE Timber Bridges Committee
Member of the Association for Bridge Design and Construction - Eastern NY
Member of the Timber Framers Guild and the Timber Frame Engineering Council
Selected to the Who's Who of Distinguished Alumni
I maintain professional liability insurance protection for myself and my clients
Recent Representative Project Experience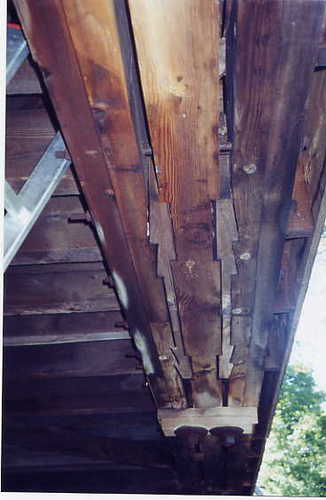 Engineering for extension of an old RR masonry culvert in a very rural site using precast concrete elements to be erected using an excavator
Engineering for the stabilization of a major seawall using novel precast concrete panels with tie-back anchors having to deal with a tidal zone
Engineering evaluation of a multitude of scour critical structures in New York and New England including design of scour countermeasures
Initial engineering for installation of another track on multiple rail structures plus construction engineering to deal with specific site issues
Engineer of Record - Bartonsville (VT) Covered Bridge Replacement - world's longest of its type
Engineer of Record - Erie Canal Aqueduct Replacement over Nine Mile Creek, Camillus NY - first replacement timber aqueduct for use by boat traffic
Project Engineer for evaluation of the Cheshire Stone Arch Investigation, built 1840 - largest stone arch in New Hampshire
Engineer of Record for major rehabilitation of the Double Arch Structure - Old Croton Aqueduct over the Sing Sing Kill, built 1839, Ossining NY
Publications & Presentations
Published scores of articles in various professional journals for over 30 years, most recently:
"The Case for Three Significant Figures", published in STRUCTURAL FORUM, January, 2015. ☆ Read it here ☆
"The Replacement of the Bartonsville Covered Bridge - it takes three to make one", published in TIMBER FRAMING, Journal of the Timber Framers Guild, March 2013. ☆ Read it here ☆
"Reflections on Load Capacity of Historic Covered Bridges", published in TIMBER FRAMING, Journal of the Timber Framers Guild, September 2013. ☆ Read it here ☆
Published books:
Covered Bridge Manual, published by the Federal Highway Administration, 2004. ☆ Read it here ☆
"Covered Bridges", Chapter 15 of Timber Construction for Architects and Builders, McGraw-Hill, 1998, edited by Eliot W. Goldstein, AIA.
Presentations - invited speaker at scores of events including national and international audiences. Most recently:
"Rapid Bridge Placement Methods", Transportation and Planning Symposium, Albany NY, October 2014
The Second National Covered Bridge Conference, Dayton OH, June 2013
The International Timber Bridge Conference, Las Vegas NV, September 2013
Timber Frame Engineering Council Symposium - Burlington, VT, August 2013
Timber Framers Guild – National Conference, Burlington VT, August 2013
Statewide Conference on Local Bridges, Syracuse NY, October 2013